50 Cent
has teased a new single featuring Alicia Keys and Dr Dre, which will appear on his upcoming studio album.
The rapper released
5 (Murder By Numbers)
as a free download last week. It is followed by his last Interscope record
Street King Immortal
later this year.
"Yes, there's a difference in styles," 50 Cent told
Digital Spy
about the two albums.
"I've released three albums' worth of material in the last two months. It was
The Big 10
, which was celebrating the ten-year anniversary of my first mixtape.
"
The Lost Tape
followed that, and then I released
Murder By Numbers
. For me, the next wave of music won't be out until November."
He added: "
Street King Immortal
is the actual studio album that is actually being marketed and promoted by Interscope.
"The first single will be out Tuesday (July 17) - that's myself, Alicia Keys and Dr Dre."
The cover art for the single, titled 'New Day', was unveiled yesterday on 50 Cent's Twitter feed with the words "coming soon".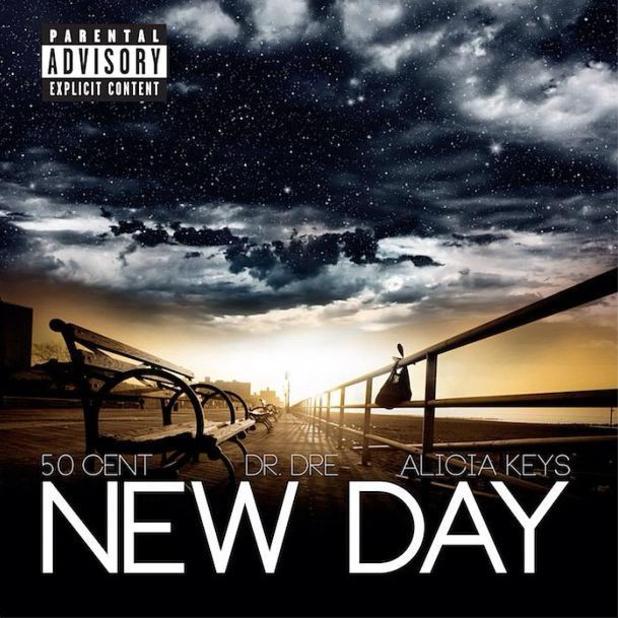 "I'm excited about this project," 50 Cent told
DS
.
"It took a lot longer than it would have had to take as far as I'm concerned creatively... it was a headache, but it worked itself out."
50 Cent was speaking at The O2 in London, and his headphones are on sale now at O2.
http://www.digitalspy.com/music/news/a393554/50-cent-confirms-single-new-day-with-dr-dre-alicia-keys-video.html